JZMK's collaboration with The New Home Company garners 2 Gold Nugget Awards for Mountain Shadows at the Pacific Coast Builders Conference (PCBC).
"We were inspired by a soft desert modernism which our partners at JZMK brought to life"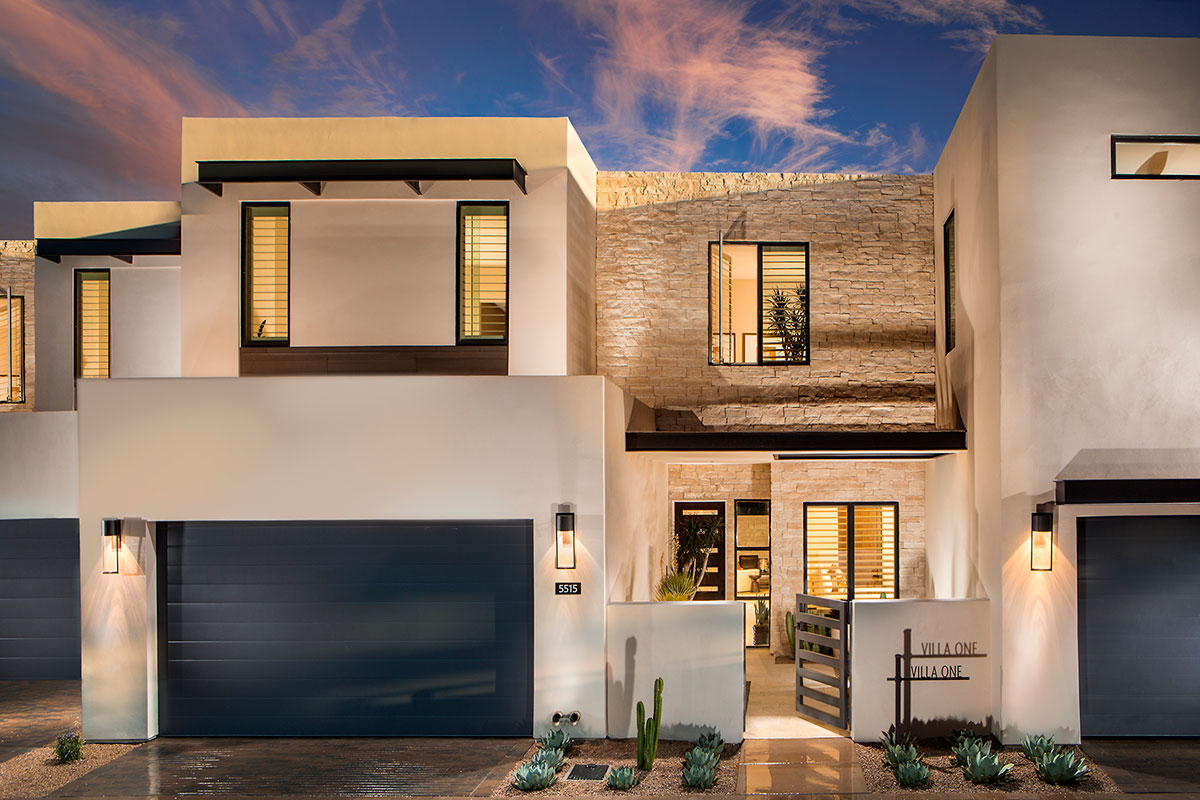 COSTA MESA, CALIF. (PRWEB) JULY 16, 2018
JZMK Partners is pleased to announce that client The New Home Company won two Gold Nugget Awards for its Mountain Shadows community in the Phoenix, AZ suburb of Paradise Valley. The New Home Company's Mountain Shadows Villas won for Best Multi-Family Housing Community – under 15 du/acre and the Residences at Mountain Shadows won Best Single Family Detached Home – 3,000 to 3,499 sq. ft.
Now in its 55th year, Gold Nugget Awards is the largest and most prestigious competition of its kind in the nation. It honors design and planning achievements in community and home design, green-built housing, site planning, commercial, retail, mixed-use development and specialty housing categories. Winners this year were chosen from over 600 entries from around the world.
"We knew we had a great opportunity to do something special at Mountain Shadows, with its newly developed iconic resort and the stunning views of Camelback that surrounded the site," said Joan Webb, Chief Marketing Officer at The New Home Company. "We were inspired by a soft desert modernism which our partners at JZMK brought to life in both our Residences and Villas and we couldn't be more honored to have collaborated on this project."
Both communities in the resort style community of Paradise Valley, Arizona were designed for age-targeted luxury buyers, whether snowbirds or locals who wanted to stay in the area. The architectural designs offer open floorplans and outdoor living spaces that frame the beauty of the mountains.
"The site plan and architecture were designed to maximize the dramatic views of Camelback Mountain for this desert contemporary style community," said Eric Zuziak, President with JZMK Partners. "By using Virtual Reality we were able to get the most out of every viewpoint."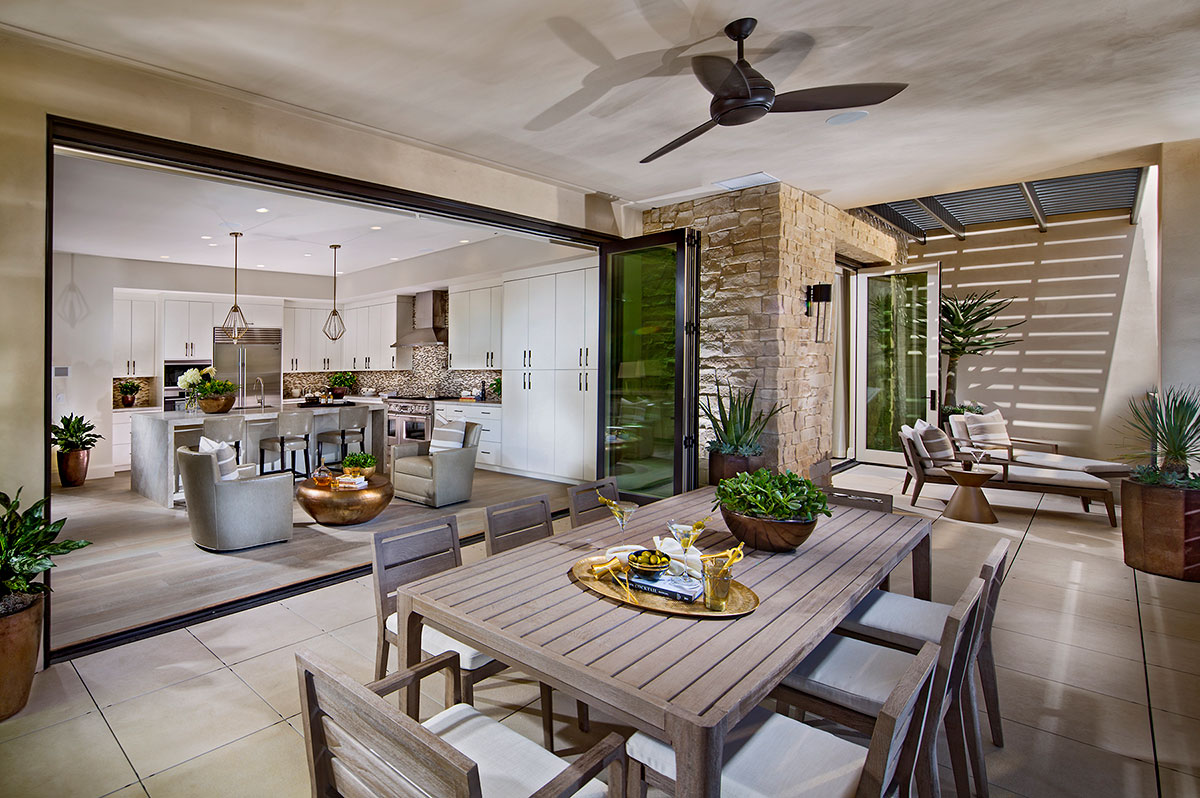 Mountain Shadows offers single-family homes from 3,049 to 3,915 square feet with three to four bedrooms and up to four and one-half baths and for buyers looking something smaller, the Villas are luxury single-story condominiums that start at 2,501 square feet.
According to John Burns Real Estate Consulting homebuyers that are 50+ and shopping for homes priced at $1 million or more in the United States are looking for a new home that's smaller than what they currently have.
34% want a home 2,500 to 2,999 square feet
20% want a home sized 3,000 to 3,499 square feet
36% prefer modern exteriors and 45% want modern interiors
63% want a private elevator in their next home
81% want a retractable glass door for a premium
The Residences and Villas at Mountain Shadows offer what 50+ homebuyers say they are looking for. "With elegant, modern architecture and indoor/outdoor connectivity, the homes at Mountain Shadows give move down buyers the opportunity for a luxury home in a resort setting" said Jenni Lanz, Manager of DesignLens at John Burns Real Estate Consulting.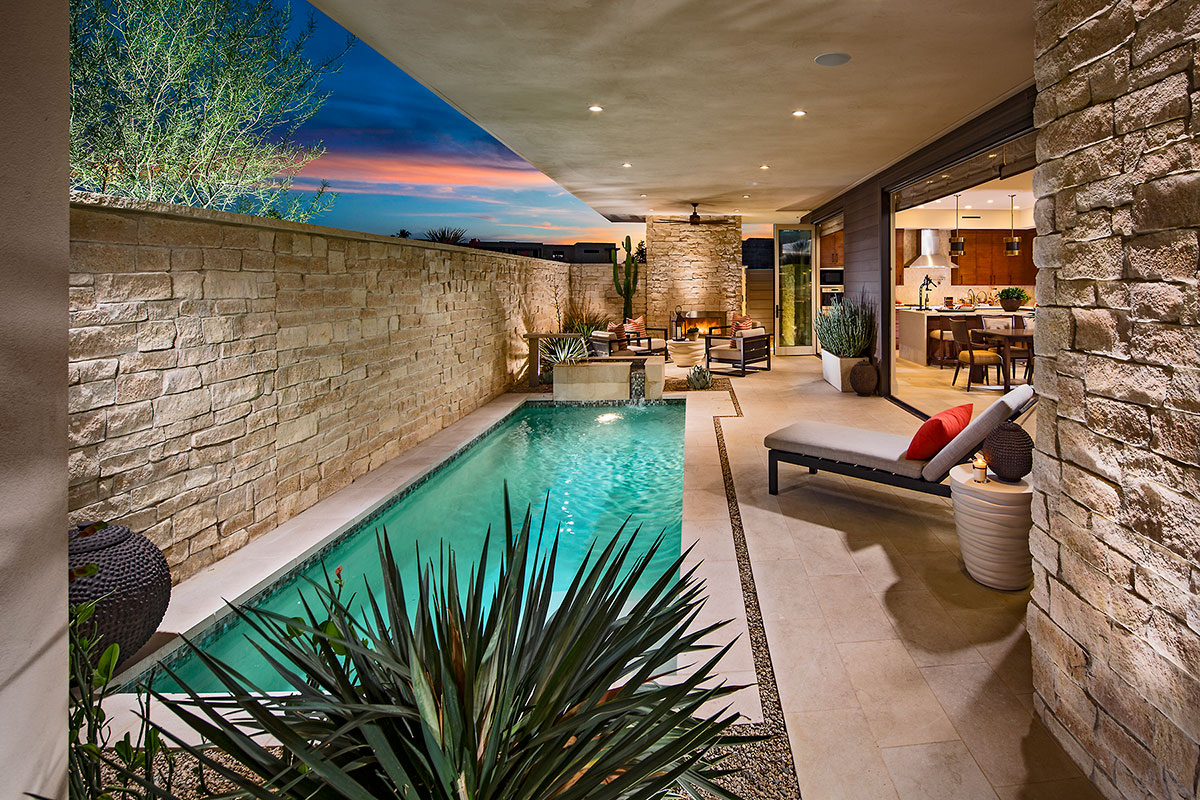 About JZMK Partners:
JZMK Partners is a dynamic and award-winning international architectural and urban planning firm that has built a reputation based on the premise that design solutions should be creative, inspirational, and provide long term value. By leveraging collaborative processes and current technologies JZMK Partners develops timeless, environmentally sensitive and cost-effective solutions for clients while addressing the needs of the community. The firm's influence and geographic project experience spans globally from the United States to over fifteen countries worldwide. Explore our portfolio at http://www.jzmkpartners.com or call 714.426.6900 to connect with us.
About The New Home Company
NEW HOME is a publicly traded company listed on the New York Stock Exchange under the symbol "NWHM." It is a new generation homebuilder focused on the design, construction and sale of innovative and consumer-driven homes in major metropolitan areas within select growth markets in California and Arizona, including coastal Southern California, the San Francisco Bay area, metro Sacramento and Phoenix. Last year, NEW HOME was named the Fastest Growing Public Company in Orange County on a list published by the Orange County Business Journal. The top ranking was based on NEW HOME's 208% revenue growth over the previous two years. NEW HOME is a multi-year recipient of "The Eliant" for Best Overall Customer Experience in the Eliant Homebuyers' Choice Award's multi-divisional builder segment. For two years in a row, NEW HOME was named to the Inc. Magazine Founders 40 list, recognizing newly public companies that have maintained a strong entrepreneurial spirit. For more information about the company or its current new-home offerings, visit http://www.NWHM.com.