RiverHouse in Healdsburg, CA received 6-0 approval at Planning Commission. This Pocket Neighborhood of Cottage Courtyard Homes designed by JZMK Partners is adjacent to the Russian River in the City of Healdsburg.
Cottage Courtyard Homes
Cottage Courtyard Homes creatively organize smaller homes around a shared green space to use land resources more efficiently, to create a more connected and intentional neighborhood, and prioritize walk-ability over private automobile use.
"RiverHouse is an exemplary infill development that combines innovative land planning and thoughtful contextual architecture, in order to create an outstanding infill courtyard community" stated Eric Zuziak, AIA , president of JZMK Partners.
Last week's final discretionary approval covered major design review, three requested variances and a conditional use permit. The variances were important to fully realize the Cottage Court concept under the existing zoning standards. "This is a positive example of one California community tackling their housing challenge more creatively" said Jim Heid, Founder of UrbanGreen and the developer for the project.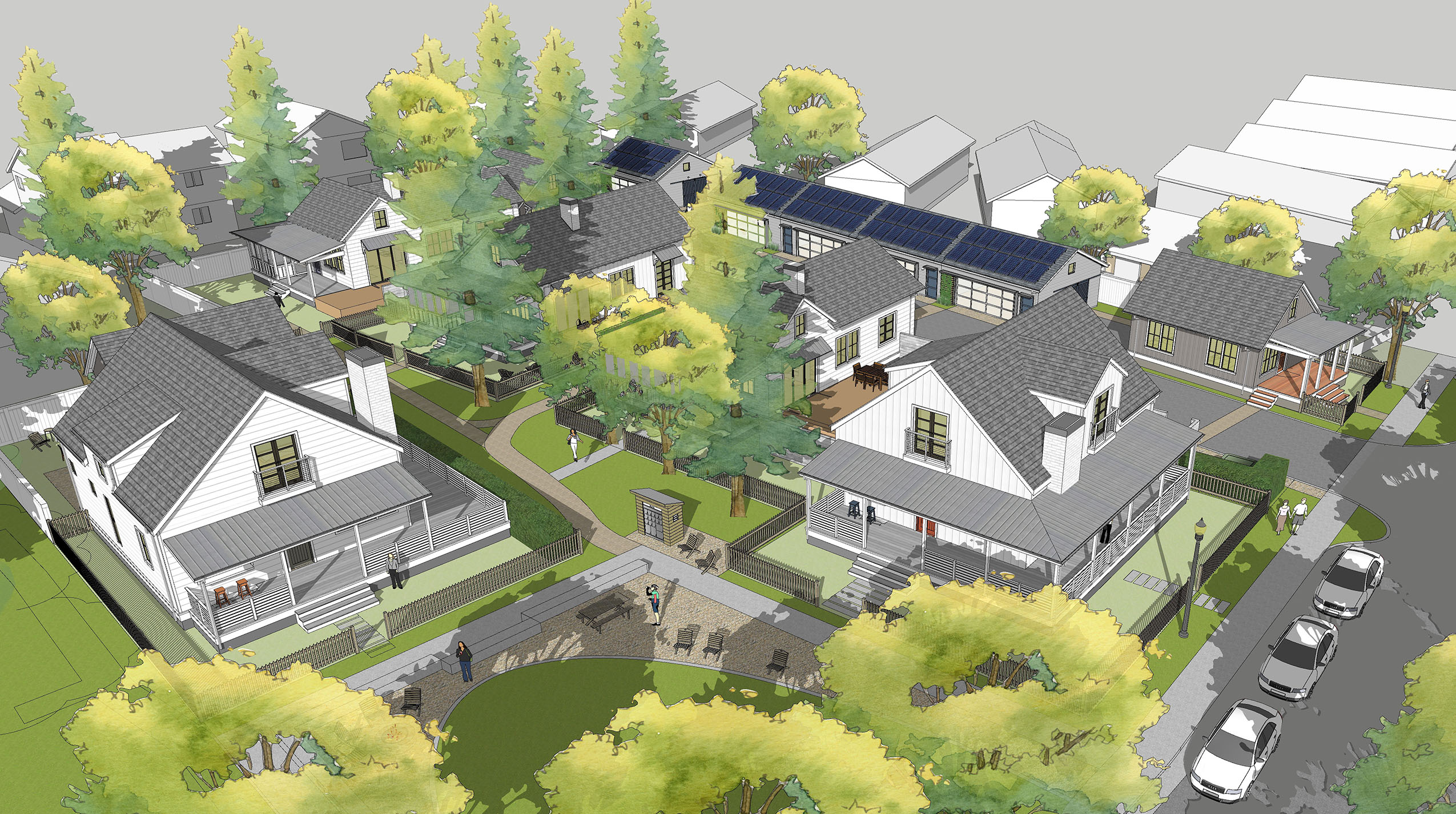 The 5 Cottage Homes and 3 Accessory Dwelling Units (ADU's) will reflect the town's existing historic cottage character, and use the current residential site more efficiently. These infill market rate units are expected to appeal to buyers looking to downsize in the area.
Addressing the need for modestly sized homes, these 2 floorplans both have 2 bedrooms, 2 bathrooms with downstairs master bedrooms. Plan 1 is a single story home with 1,240 SF and plan 2 is a two-story home with 1,659 SF that includes a loft upstairs. The 500 SF ADU's provide a level of market rate affordability not currently available in the local market for new rental units.
JZMK Partners is committed to providing creative planning and design solutions that address client and community needs.
To learn more and keep informed about the progress of RiverHouse visit the website.